Fri 10th Jul 2020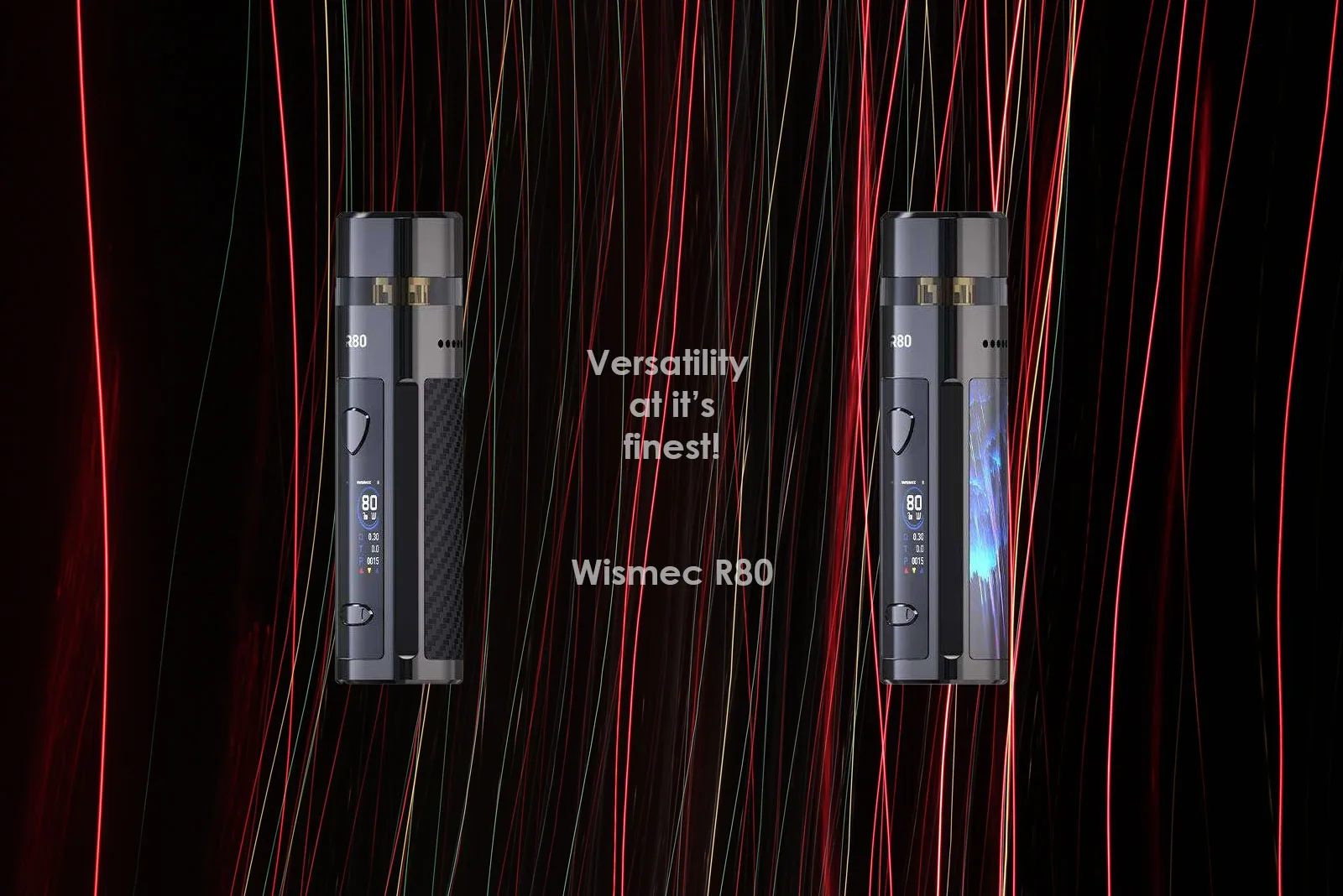 Wismec have long been a favourite when it comes to mods and batteries – the Reuleaux series has gone through so many generations we've lost count, and they've all been excellent! The latest offering from the guys at Wismec is a very interesting piece of hardware indeed. Upon first glance it appears to be like many other devices launched in the last 12 months – it's a pod kit, right? Technically yes, however Wismec have been very clever with the R80. Designed in such a way that by removing the pod and inserting their special adapter, you can then use almost any tank with the mod, making the R80 a true all-rounder.
Starting with the mod portion of the kit, you get an 18650 powered, 80 watt, triangular shaped device, that will fire as low as 0.1Ω. Key information such as your wattage setting and battery life are displayed on the excellent TFT colour screen, and the ability to change the way the display looks is a nice feature for those of us who like to customise. Whilst we recommend an external battery charger for removable batteries, you can charge through the USB-C port on the device if you're in a pinch, and it's pretty fast to charge as well! Finished off with stylish inlay panels on the sides of the mod, the R80 looks as good as it performs.
The pod part of the device is also excellent, with the two coil options offering two different styles of vaping – the WV-M 0.3Ω mesh coil is perfect for use with higher VG liquids, whilst the WV01 0.8Ω single coil, is ideal for nic salts and 50/50 liquids. Both coils produce excellent flavour and should last around a week or so with regular use.
So far so good, and in all honesty if you just read the above and thought 'well it's just another pod kit' then you're in the same boat that I was when I first opened the R80. That was until I happened across the included tank adapter. This curious little piece of metal and plastic replaces the pod on top of the mod and allows you to screw on almost any tank! This is a real game changer if you're somebody who likes both pods and tanks, as now you only have to carry one device! We would recommend pairing it with the incredible Innokin Zenith Pro Tank for all your nic salt needs, and then running a high VG liquid in the pod with the WV-M coil – this truly gives you the best of both worlds!
Versatile, well built, stylish and a doddle to use, the R80 may just end being the e-cig of 2020. We're very impressed, and we think you will be too!
Winston - FV