Thu 14th Nov 2019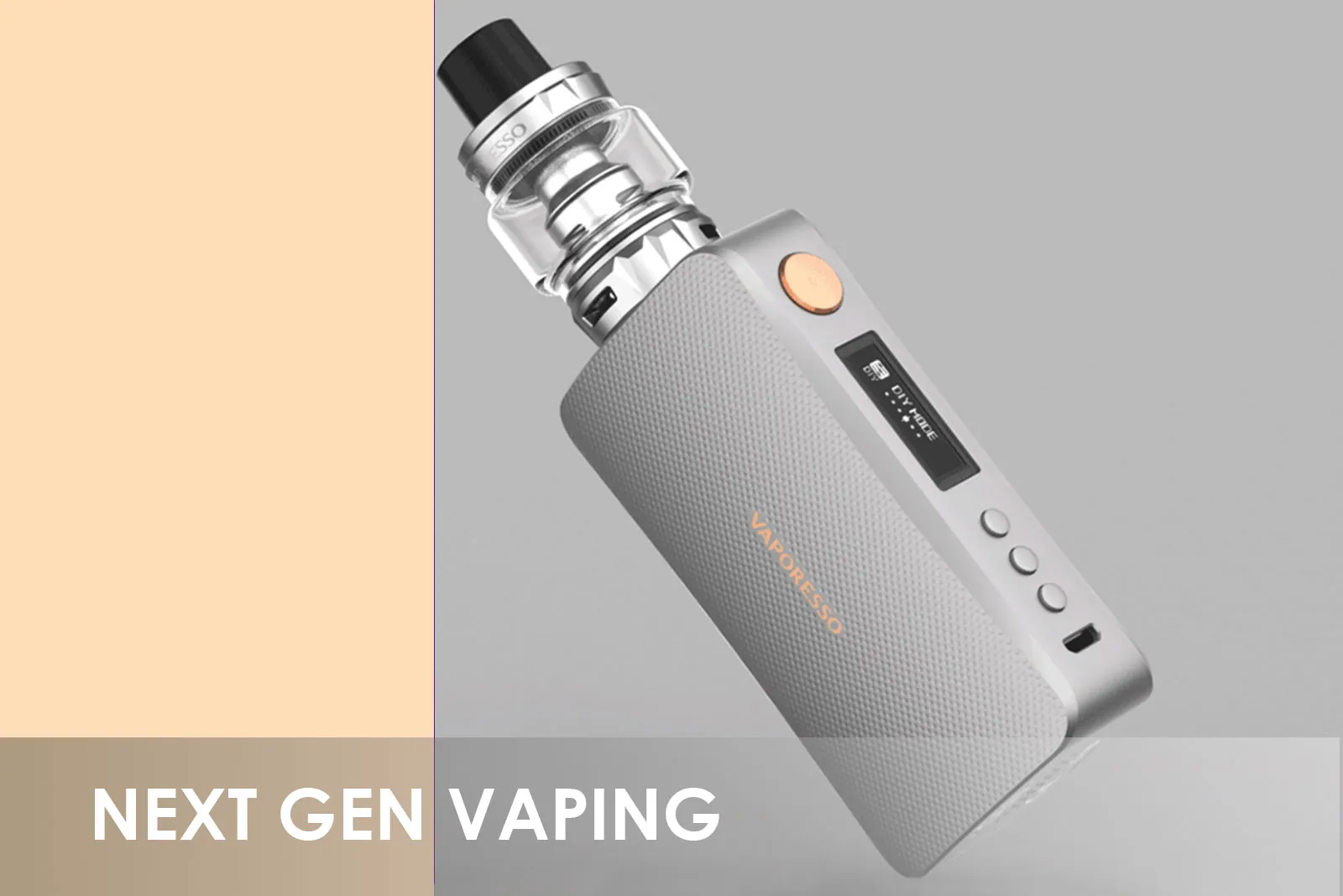 I'm going to start this blog in a bit of an odd way, by talking about a completely different product. For years now, my favourite mod has been the Dotmod DotBox 200w. It's a dual 18650 box that has the beauty of Athena, the practicality of a Volvo and the consistency of Leo Messi in front of goal at the Camp Nou. It's incredible. It's also quite pricey (£140 RRP), given that it's from Dotmod, but it follows the old adage of you get what you pay for.
The Vaporesso Gen Kit on the other hand ticks all the same, silly metaphorical boxes I've listed above, but also has the advantage of being more than half the price at £59.99 (and that's including a sub tank – more on that later).
In 2019, there isn't much to sway you either way when it comes to high power box mods – they all pretty much do the same thing and have pretty much the same set of features. For me, the standout for the Gen is how classy it looks – beautifully finished with textured side panels, it weighs in at a reasonable 200g (that's with batteries inside!) so it isn't as overbearing as some larger box mods can be. It stands 93.5mm tall so we aren't talking about a monolith here, just a very comfortably sized device.
As above, you can expect all of the features you are used to with this type of device including; high power output (5-220w range); low ohmage compatibility (this bad boy can fire as low as 0.03Ω); a simple to understand user interface which means you won't spend hours trying to figure out how to get it back into wattage mode and a smart TC mode which automatically recognises if you are using a TC coil. There are more features than I've listed here, but you'll have to purchase one to discover them!
It's also surprisingly durable – not many box mods survive being thrown halfway across a car park (it slipped out of my hand; we don't tend to test stock by pitting it against concrete). With a four-layer, soft touch coating, it does pretty well against scratches and dings as well (unfortunately not something I can say about the aforementioned DotBox).
Moving away from the mod, I hinted at an accompanying tank earlier – the SKRR tank (we're not sure how to pronounce it either!). Massive vapour production, insane flavour, a really clever inside structure which eliminates spitback and two coil options, this might just be our new favourite sub tank.
Speaking of coil options, you'll get one of each variety in the box. Our choice would be the 0.15Ω 'strip' coil as it certainly seems to last a touch longer than the mesh version, although expect to get at least five days of vaping out of both of them.
Overall, I'm very impressed with this latest offering by Vaporesso, who have long been one of our favourite brands. All the features you need and expect, a beautiful mod, an excellent sub tank and all for less than sixty quid – can't ask much more than that!
Winston - FV